1350 Lincoln Hwy, North Versailles | 2045 Darlington Rd, Beaver Falls | 610 Market Street, McKeesport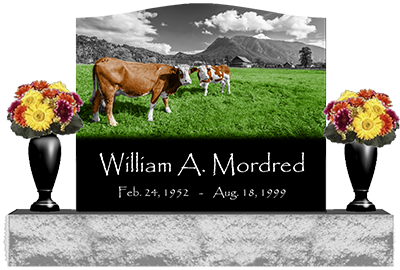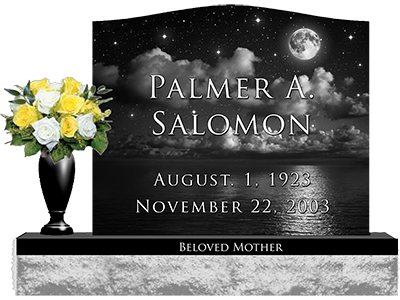 Laser etchings are a beautiful and personal touch that can truly help memorialize your loved one. This special process enables granite monuments to have a personality of their own. Laser etchings create a design in the monument by exploding the polish of the monument with a laser that is heated to about 8000 degrees. The diameter of this beam is equal to 1/200th of an inch which enables extreme precision.
Unlike hand etching, laser etching allows the possibility of any design you desire. Our company can take any picture or image and scan it to a special software that makes this process possible. The computer software then communicates with the laser itself. The picture or image is then laser etched onto the black granite monument of your choice.
All laser etchings are available in vivid color etchings or black and white etchings. Both options are extremely eye catching and will ensure to add a sense of personality to the monument. Whether you prefer full laser scenes, portraits, spots, or lasered porcelain insets, there is a budget for all laser etching. Options are limitless. Ask one of our trained staff regarding any questions about laser etching by contacting us or visiting one of our three Design Monument Company showroom locations.