1350 Lincoln Hwy, North Versailles | 2045 Darlington Rd, Beaver Falls | 610 Market Street, McKeesport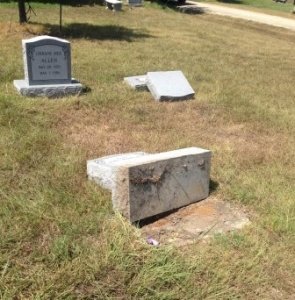 Often times monuments are damaged by cemetery machinery, including tractors, weed whackers, dump trucks, and bulldozers. Other times, monuments are damaged from the elements of weather,dirt, or simply old age. There also have been instances of vandalism in cemeteries that have caused extreme damage to monuments.
The repairing process can range from just the simple cleaning of a monument to a major reconstruction of the whole monument. Whatever the case is, our company will ensure that your monument is properly repaired to the state it was in before the damage occurred.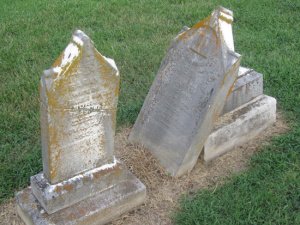 We also offer you the ability to have your monument cleaned. Over time, dirt and debris build up on the monument, which alters the original color. If you choose the option of cleaning the monument, our staff will work diligently to try and get the monument as close to the original color as possible.
If you have any questions regarding repairing or cleaning of monuments, please contact us or stop into one of our three Design Monument Company showroom locations.